---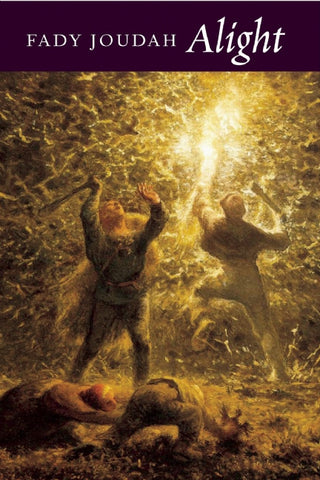 Alight by Fady Joudah
Arab American National Museum
---
Poems by Fady Joudah.
2014 Arab American Book Award - Honorable Mention - Poetry.
Alight, the second collection of original poems by Fady Joudah, takes a tender approach to tragedy, breaking through the past with haunting lyric mastery. In this work, Joudah attempts to unravel the structures of trauma which follow historical afflictions, both personal and global. By unharnessing the voices of survivors, often children, Joudah illuminates the violent vulnerability of displacement. Alight asks the reader to reconsider the role of a child, the renewal of the soul, and the nature of ancestral roots.
Paperback.
---
More from this collection